AEC Cooperation 
Emerging English Coaching (EEC) and AEC Cooperation Introduce teachers to centers and schools all around Vietnam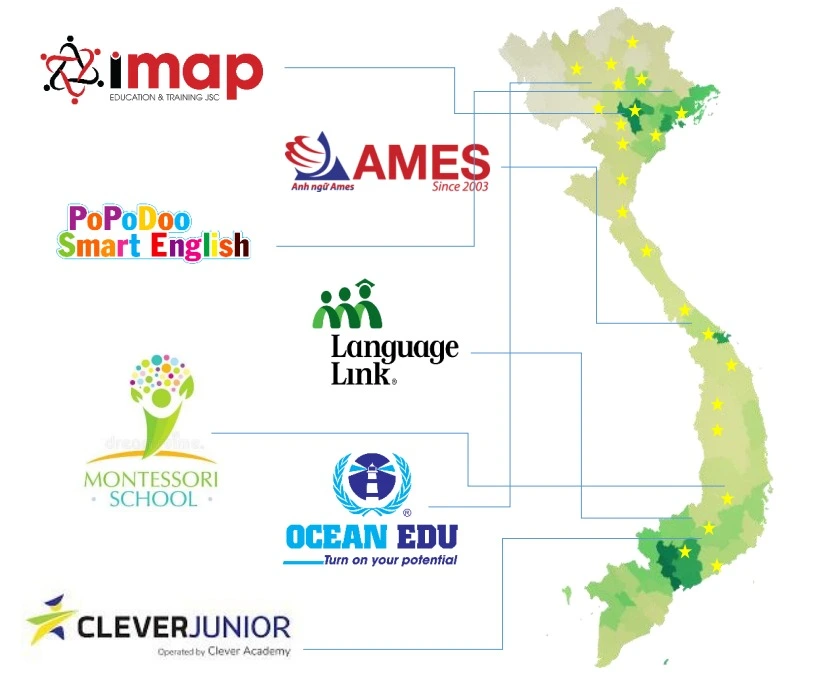 EEC offers job placement support for its TEFL teachers. Teachers have an opportunity to work in Vietnam through our cooperation with AEC Teacher Agency.
AEC places teachers at big brand schools in Vietnam such as IMAP, Popodoo and more than 200 other schools, English Centers and International Kindergartens around Vietnam [mostly the northern region]
Teachers don't pay a commission fee
Get work permit and visa support (for individuals, couples or families)
Airfare support (*offered by some schools)
Housing Allowance (*offered by some schools)
AEC and EZ have helped more than 60 teachers from all over the world come to Vietnam and the number is still increasing rapidly. Below are some of the teachers that have worked/ are working with AEC since March, 2022
Ready to Secure an opportunities to work abroad with AEC?